FAQ(Details)
Gomukan Omori

2017.09.20

What weight unit applies to Omori?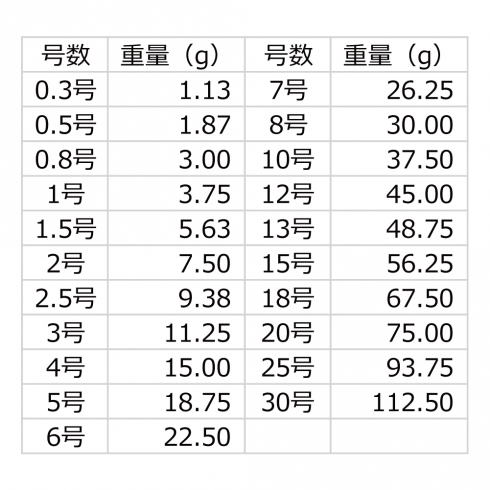 The unit "go" applies Omori (fishing sinkers). One go (equal to one monme, the Japanese unit of mass) is equal to 3.75 grams
A 10-go Omori, for example, weighs 36.5 grams.
Take tolerances into consideration because they are products made of lead.