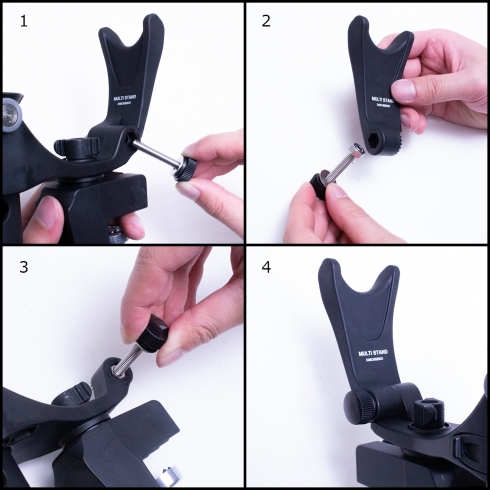 1 Remove the Urea screw (Be careful not to lose screws, washers, or nuts. )
2 Turn the Urea screw from the nut side and pull the screw to remove the nut from the Multi stand's arm.
3 Push the nut into the opposite body side.
4 Tighten the screws to complete.