FAQ(Details)

2018.04.17

Can I mount the Kasa Catch on my bicycle?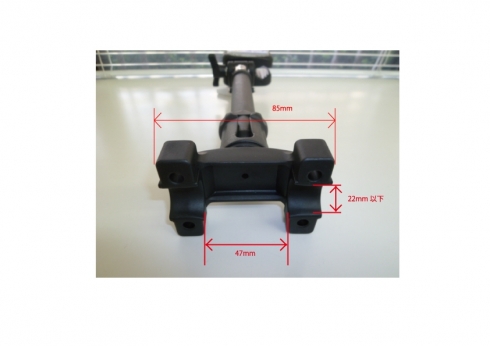 You can mount Kasa Catch on a standard bicycle or electric bicycle.
(We recommend Kasa Catch No. 6 in the case of an electric bicycle with a child carrying seat in the center of the handlebars.)

We have not tested the possibility of mounting it on every design of bicycle.

Check the width of the mounting part and the diameter of the handlebars.
As shown in the image (enlarged by clicking), an installation width of 85 mm is required.
The diameter of the handlebars needs to be 22 mm or less.
We think you can install it without problems if it meets the above conditions.